If you know me, you know my favorite store is Kate Spade. I could go on and on about how wonderful it is; I think the amount of blog posts I have dedicated to its exuberance speaks for itself. 
I recently blogged about Kate Spade's new spring collection inspired by Paris. Well now Kate Spade has introduced another collection inspired by Capri. For those of you who don't know, Capri is a tiny island located off the western coast of Italy. It's a relaxed little island, and one that I would undoubtedly love to visit. 
Kate Spade put together this fabulous graphic highlighting important milestones in Capri's history. 
As you can see, Capri has been an ideal tourist destination since 1822. But, how in the world can you get to Capri without the right tools? 
This collection boasts really bright colors central to Kate Spade's motto, Live Colorfully, and adds a unique twist- Lemons! 
Lemons are really central to Capri's culture; they've been there since the 10th century, and it is rumored that the island smells entirely of lemons (I think that warrants a visit in itself!). Capri is famous for its lemon liqueur, known as Limoncello. Lemons in Capri even have their own distinct name- femminiello! So, how could Kate Spade have possibly designed a collection based on Capri without including lemons? 
The lemon print designed for this collection can be found on every item- handbags, wallets, hats, coin purses, dresses, shirts, skirts…even capris! 
Yes..you can buy Capri inspired Capris: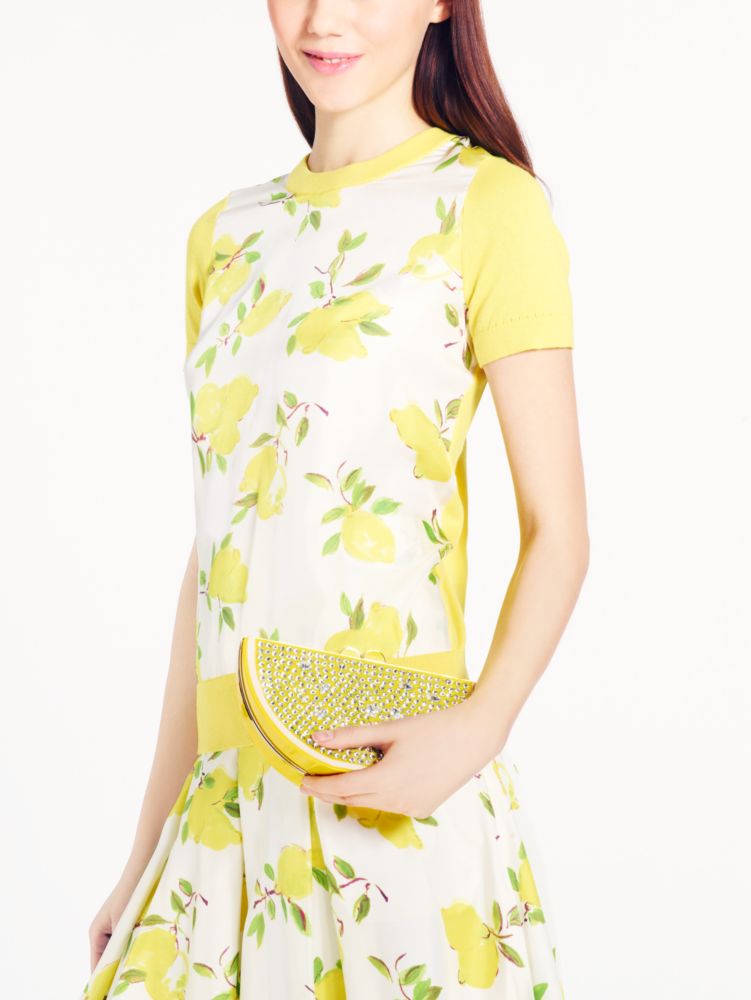 Just look at how cute this lemon shaped clutch is!
You can even buy shoes with the print on them: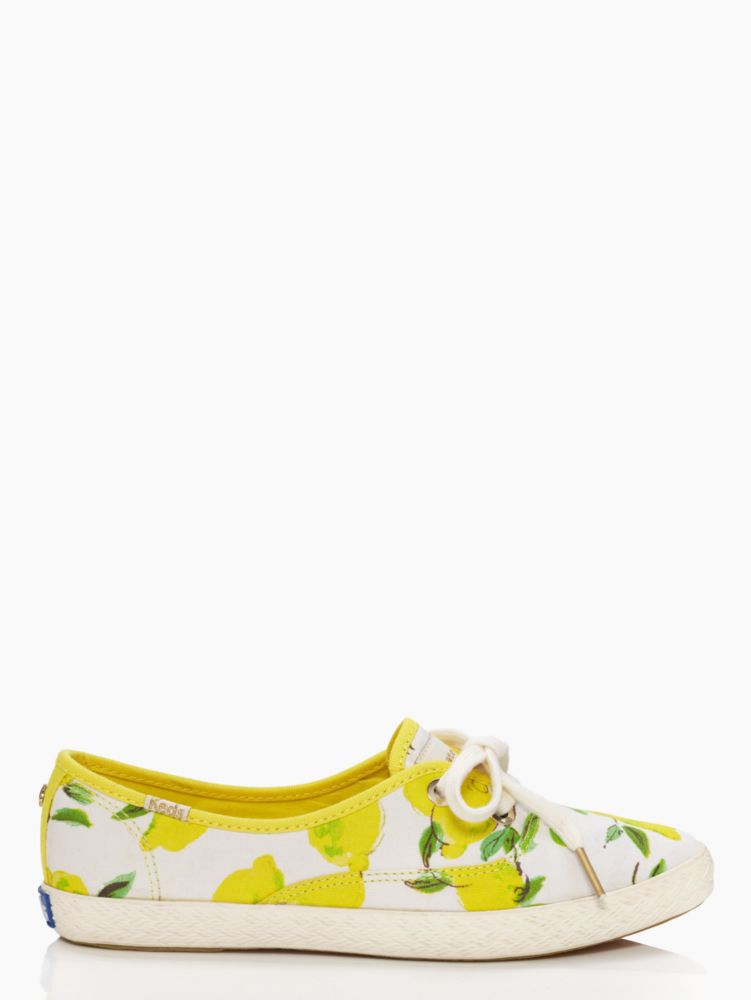 I don't know if it's possible for me to love Kate Spade anymore than I already do; this collection just affirms my believe that it's the most beautiful and well developed company out there. What I've learned from Kate Spade from this collection, is when life gives you lemons, you put them on EVERYTHING.