It's Monday morning, you wake up, read the headlines and think, "Oh no..Did I miss the Oscars last night?"
You did.
But don't worry, because I'm here to tell you all about what you missed while you were out with friends, watching Netflix, or (God forbid) sleeping.
Now I don't normally watch award shows. This is the first year that I've watched the Oscars in entirety. I never had the time nor attention span to watch it before, but since I'm on Spring Break I figured I could sit still for five hours and devote myself to the some shudder inducing outfits and horribly dry jokes.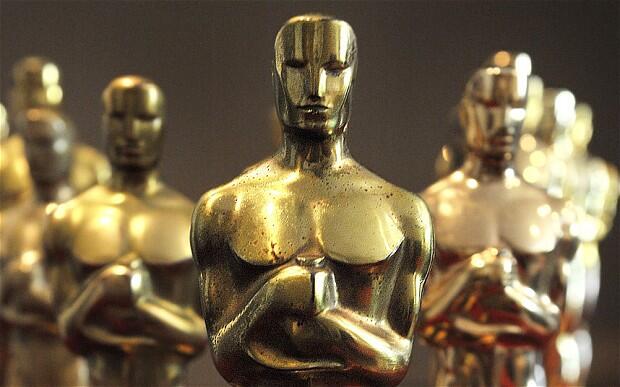 Who hosted? Ellen Degeneres. And she did a good job at that. Some may critique her for little gimmicks, like ordering pizza and handing it out to stars in attendance in the middle of the show, or showing up on stage at one part in Glinda the Good Witch's costume from The Wizard of Oz. But she was funny, light hearted, and helped carry the show smoothly.
Which film won the most awards? Gravity, directed by Alfonso Cuaron, won 7 Academy Awards. I've never seen it, so I can't really tell you if it deserved it or not, but the Academy certainly thought so.
Best Speeches? Lupita Nyong'o and Jared Leto gave acceptance speeches that showed that they were truly individual characters not created by Hollywood.
 Lupita Nyong'o won Best Supporting Female Actor, and she was probably the happiest person on that stage that night.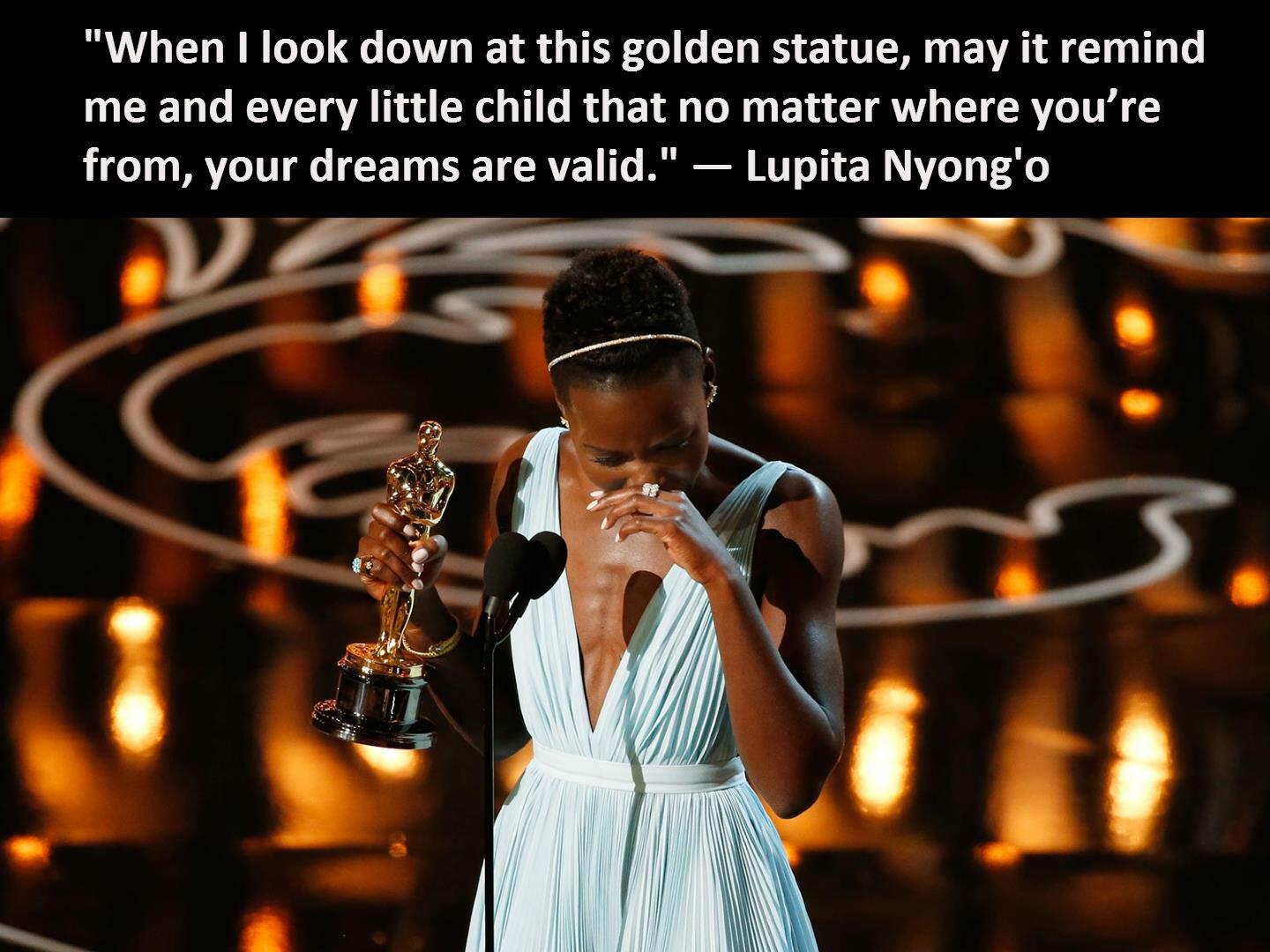 Jared Leto won Best Supporting Male Actor…and his speech was the best of the night, in my opinion…so you'll just have to see it to understand. 
Strangest Speech? Matthew McConaughey's acceptance speech for winning Best Actor was just…puzzling. My father surmised that he looked like Joel Osteen (surprisingly accurate depiction). His speech was a huge endorsement of himself…his role model is himself, ten years in the future. Okay Matthew, that's a humble statement.
Best film? 12 Years a Slave won the most prestigious award of the night, the Academy Award for Best Picture. 
And easiest predicted win? Let It Go from Frozen won Best Original Song, thanks to Kristin Anderson-Lopez and Bobby Lopez. Their acceptance speech was the absolute cutest; they made it rhyme! But anyone could have guessed from the amount of Let It Go covers on Youtube that it would win.
(By the way, here and here are my favorite covers!)
Overall, it wasn't a bad first awards show to watch, there were some great performances, like Pink's rendition of Somewhere Over the Rainbow, to selfies with Ellen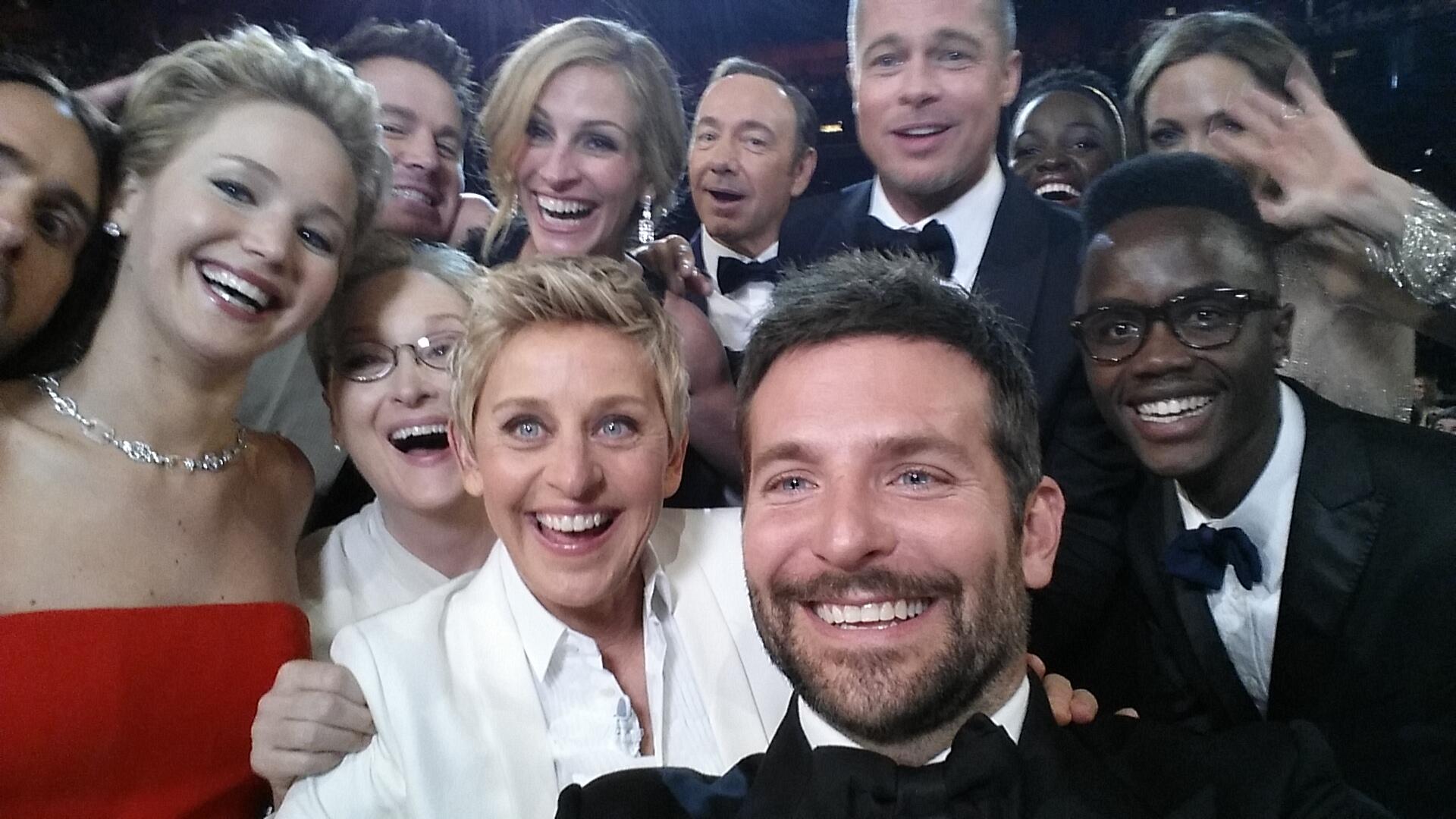 (Ellen loves to take selfies and tweet them)
And Cate Blanchett's tongue in cheek highlight on women in movies (hint, watch at 2:00)
Watching the Oscars wasn't a bad way to spend a Sunday night. It was certainly better than doing homework, I'll say for sure.
What was your favorite part of the Oscars?
* P.S. I really wish I knew how to put the videos directly into this blog instead of simply just having the link to them…so if you know how to do that, help!!!